Anacafé alliance with ProfilePrint to empower Guatemala coffee farmers with A.I. digital fingerprinting technology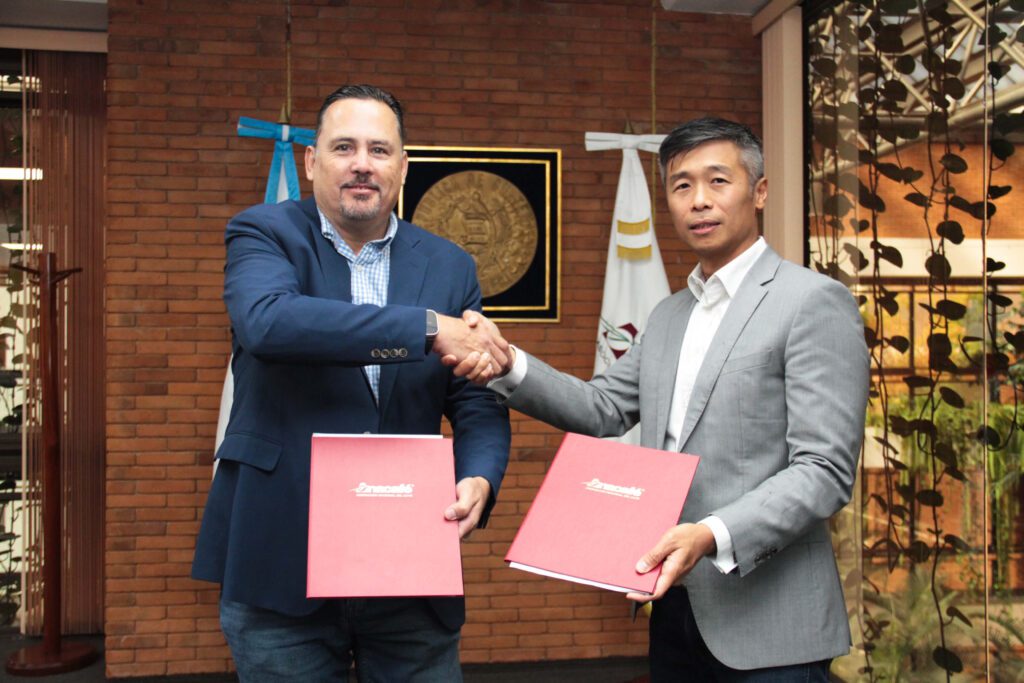 GUATEMALA, 20 February 2023 – Anacafé, the Guatemalan National Coffee Association and ProfilePrint, an award-winning Singapore-based A.I. agrifood tech company, announced an alliance to provide Guatemalan coffee farmers a digital platform to grade their coffee beans more effectively and efficiently with its cutting-edge technology, complementing the current services provided by Anacafé.

"This partnership with ProfilePrint enables us to continue revolutionising services with innovative technology to provide coffee farmers with efficient solutions to better understand their crop and make informed decisions to produce and sell their coffee." said José Tulio González, President of Anacafé. The ProfilePrint's A.I. technology stationed in Guatemala consist of a multi-phase project developed by Anacafé to enhance the scope of the services provided by its cupping lab which, along with the postharvest & innovation team, will be executing trials to align the A.I. model to the technical and sensory characteristics of the Guatemalan coffee. 
Beyond allowing farmers to make informed decisions to improve yield and quality of their crops, the ProfilePrint A.I. technology can significantly help stakeholders across the supply chain to reduce grading time, shorten sales cycle as well as decrease carbon footprint from lesser sample shipping required. 
As an industry first, ProfilePrint will also be participating as an official grader alongside professional graders at the 19th edition of Let's Talk Coffee, taking place this February. The event will demonstrate how ProfilePrint can augment human capabilities and equip producers with an efficient method to ascertain the suitability of green coffees for their potential buyers. 
"ProfilePrint is heartened that our solutions are helping to improve the operational efficiency of the food ingredient supply chain and lifting the livelihoods of farmers. We look forward to deepening our engagement with more producer partners across Latin America to help empower people and advance agribusinesses." said Alan Lai, founder and CEO of ProfilePrint.

ProfilePrint is an A.I.-driven predictive and prescriptive profiler. Its patented food fingerprint technology provides users with accessible, affordable and portable solutions to predict outcomes at the point of use, within seconds. ProfilePrint's solution allows sellers and buyers to ascertain the agreed quality of food ingredients digitally, expediting existing assessment processes and facilitating trade – from the farm all the way to end-buyers. ProfilePrint is a Singapore-based company with a global footprint. For more information, please visit https://profileprint.ai/.
The Guatemalan National Coffee Association (Anacafé) is an organization that represents the interests of over 125,000 coffee producers and its families. It is responsible for ensuring effective services for coffee farmers, in order to achieve a sustainable and competitive coffee industry. Anacafé has positioned the brand Guatemalan Coffees, to promote the national product, which is renowned and valued by the most demanding markets around the world. For more information, please visit www.anacafe.org and www.guatemalancoffees.com