ProfilePrint is an AI-driven predictive and prescriptive food profiler. Its patented food fingerprinting technology is able to synthesise complex interrelated parameters and sensory data into a single digital fingerprint, allowing users to build their own AI models and rapidly predict quality and profile of a food sample within seconds.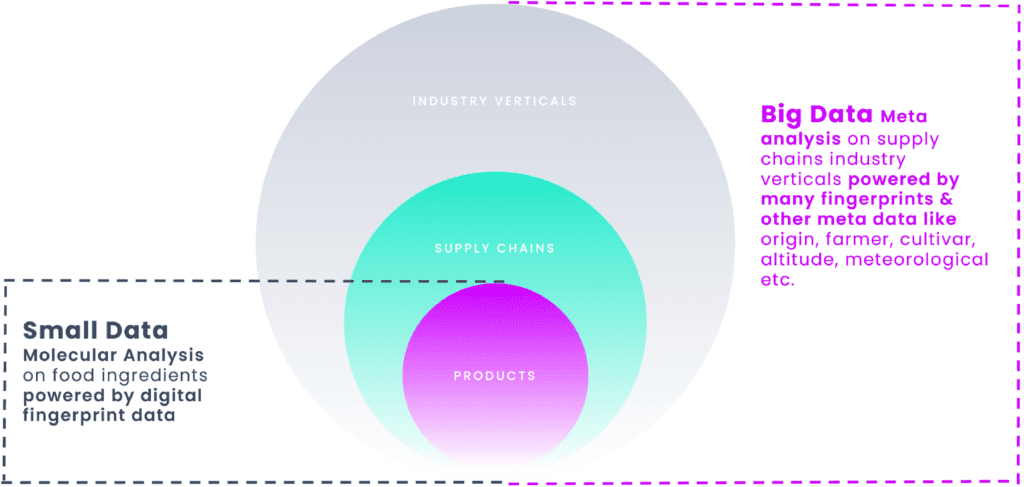 ProfilePrint combines both sensor technology and a SaaS platform to assess a food ingredient at any point in the supply chain. 
The portable analyser captures molecular signatures of food ingredients, and this data is processed using our proprietary AI technology in the cloud to generate predictions.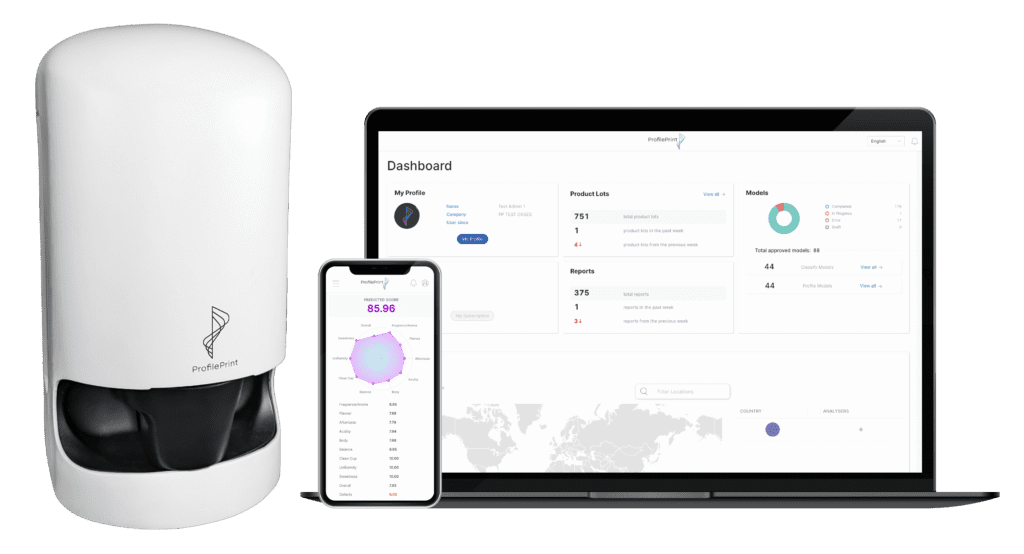 It is a 3-step process:  
Our analyser captures the molecular signatures of the food ingredient; 

We process this data using our proprietary algorithm stored in the cloud to build the best model that can generate the most accurate predictions for your specific use case; 

This prediction is generated as a digital report for clients.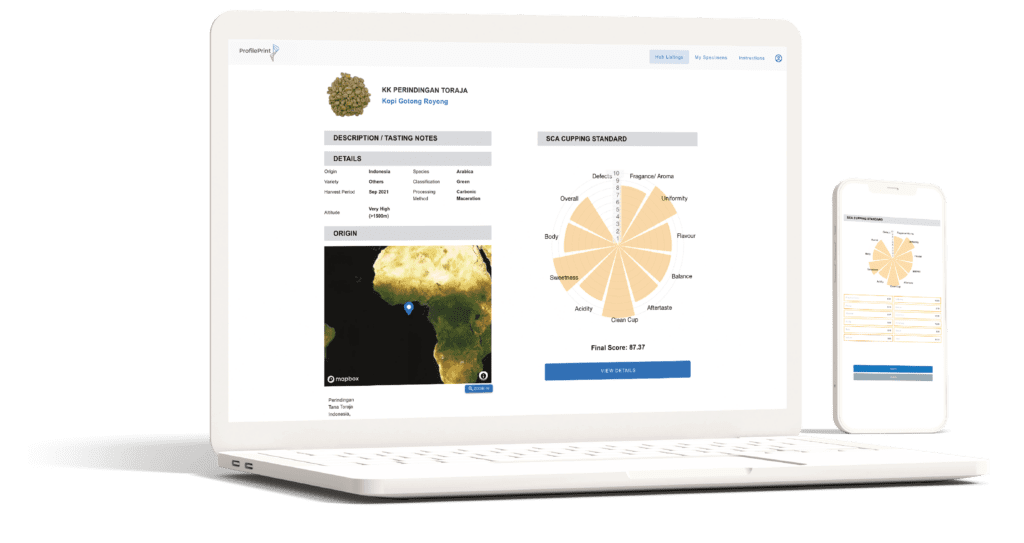 Speak to a member of our team to find out how ProfilePrint can help you transform your organisation today
Speak to a member of our team to find out how ProfilePrint can help you transform your organisation today
TRUSTED BY INDUSTRY LEADERS: