AI-Powered Ingredient Quality Platform
Helping agribusinesses assess quality to buy and sell better AI-Powered Ingredient Quality Platform
Helping agribusinesses assess quality to buy and sell better
Intelligence + Difference
Redefining transaction standards, offering sellers and buyers an unbiased reference point, thereby expediting and improving existing quality assessment processes - from the farm all the way to end-buyers
ACCESSIBILITY AND PORTABILITY
IN REAL TIME
Our portable analyser and cloud-based SaaS platform takes decision-making out of the lab, and into the field
QUALITY ASSESSMENT THROUGH PREDICTIVE EVALUATION
Real-time analysis of molecular signatures delivers data-driven, AI-based insights
VALUE CREATION THROUGH PRESCRIPTIVE INNOVATION
Empowering the food ingredient supply chain with operational efficiency, and working towards more sustainable agriculture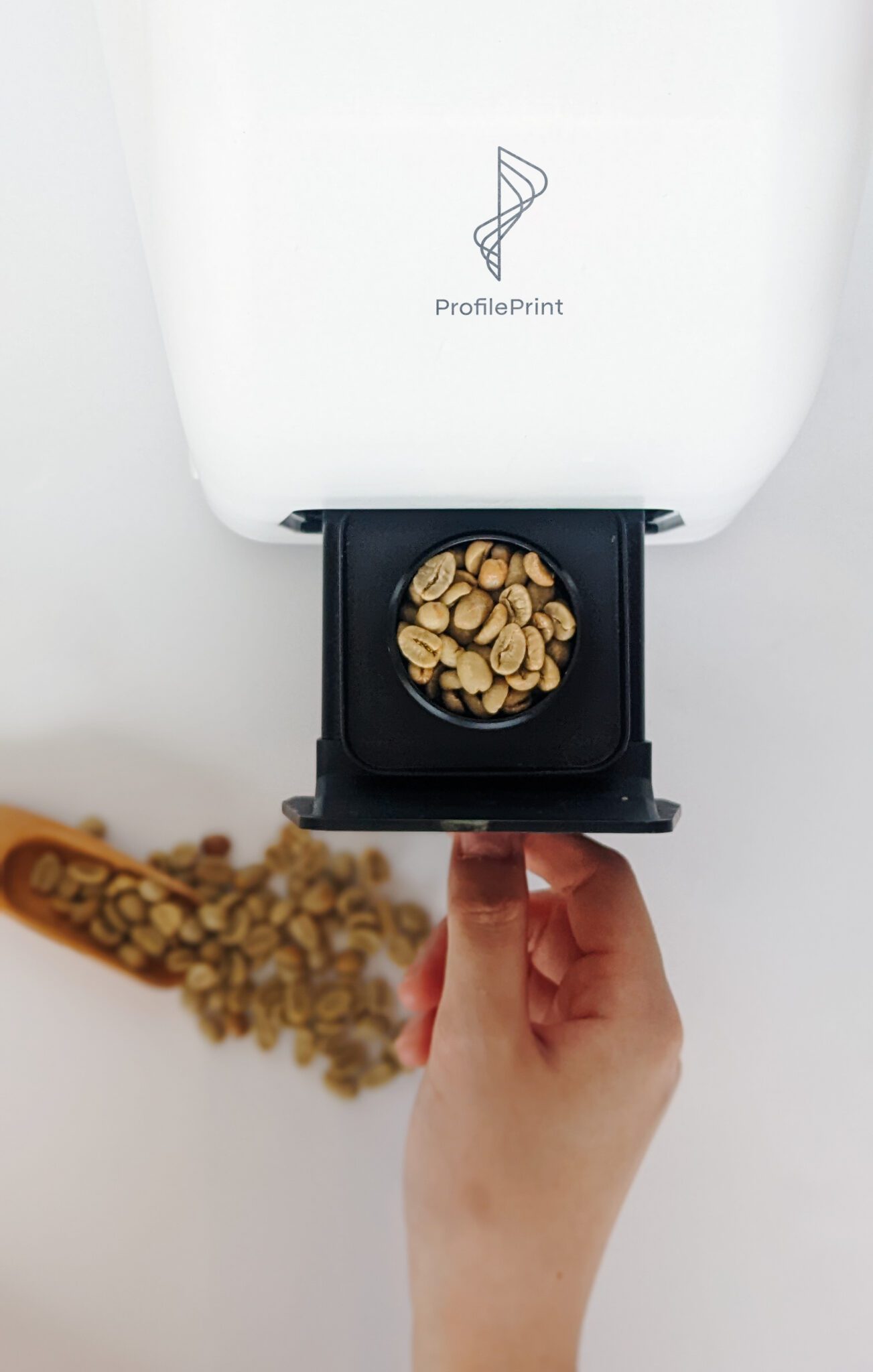 Our proprietary portable device captures molecular signatures using sensor technology
Proprietary algorithm developed based on a combination of AI models
Customised or standardised models to predict quality profile or sensory parameters of unknown samples within seconds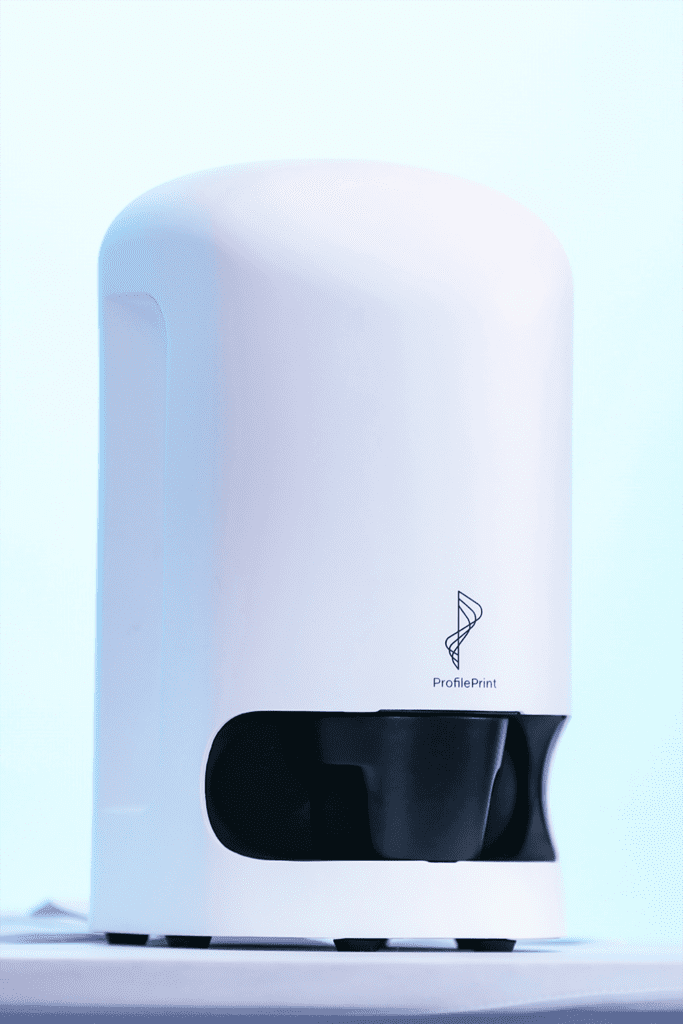 Captures the identity of ingredients using our proprietary portable devices
Leverages A.I. to interpret data with our toolbox of applications
Provides rapid predictions of quality to enable better decision-making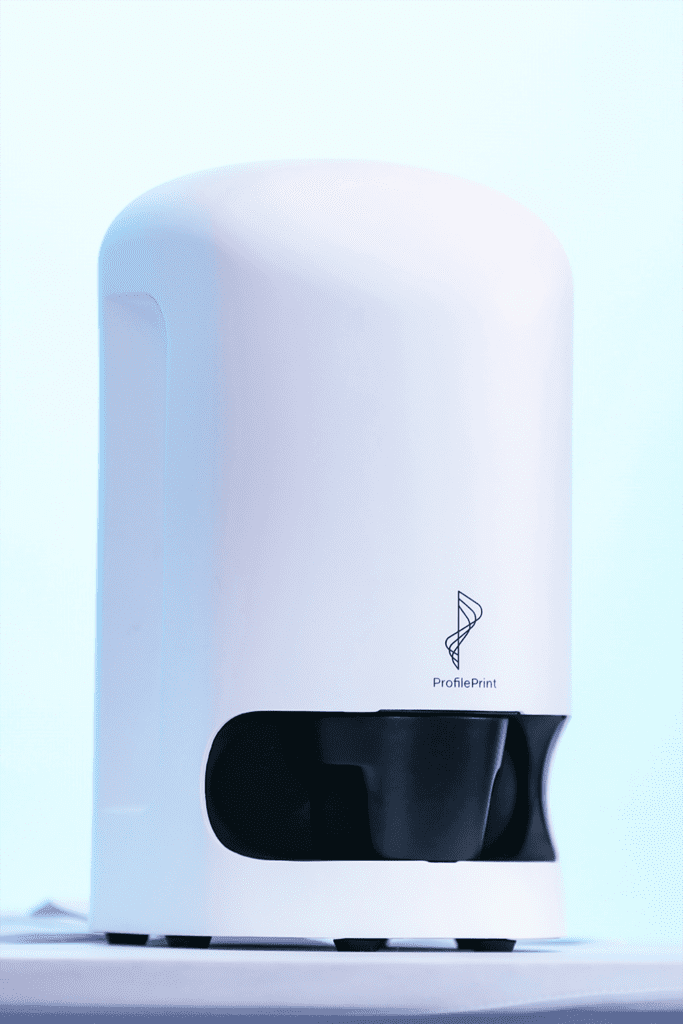 Captures the identity of ingredients using our proprietary portable devices
Leverages A.I. to interpret data with our toolbox of applications
Provides rapid predictions of quality to enable better decision-making
ProfilePrint can be deployed at multiple locations across a single business, while also allowing different businesses to connect - optimising processes and seamlessly scaling operations
ProfilePrint can be deployed at multiple locations across a single business, while also allowing different businesses to connect – optimising processes and seamlessly scaling operations

"ProfilePrint's technology enables us to optimize the nutritional value of our portfolio of ingredients without compromising on taste and quality. Cargill is keen to leverage ProfilePrint to take the connection between nutrition and health to the next level."
"The technology could significantly expedite the quality assessment process to benefit the entire value chain – from farmers to roasters. We also see the potential of deploying this solution beyond coffee and into other differentiated food ingredients of cocoa, nuts, spices and dairy." ​
"Sucafina has completed a pilot with ProfilePrint with positive results in Rwanda and Hong Kong, and we are honoured to have the opportunity to play a part in ProfilePrint's mission to redefine the coffee industry, which benefits both producers and end consumers."
"ProfilePrint's innovative approach to grading commodities has the potential to enhance operational efficiency, while removing an element of subjectivity in the supply chain."
"Such a solution is increasingly important during the outbreak of COVID 19, companies are now restricted from sending their trusted staff to site for sourcing and quality inspections because of international border controls. Profileprint's technology will allow an objective snapshot of quality to be obtained reliably, remotely and digitally, ensuring trust is maintained in the supply chain, especially in international trade." ​
Speak to a member of our team to find out how ProfilePrint can help you transform your organisation today
Speak to a member of our team to find out how ProfilePrint can help you transform your organisation today