Successful B2B case studies for various business use-cases
Case Study: Profiler and standards translator
Background: Client finds it difficult to understand and meet the requirements of its buyers as every buyer uses a different buying standard.
Solution: ProfilePrint established a customised model for client's buyers, providing results within seconds, reducing the need for repeated pre-shipment samples and cost.
RESULTS
Turnaround time and sale cycle shortened by 10x. Client was able to meet quality needs of buyers more accurately and quickly.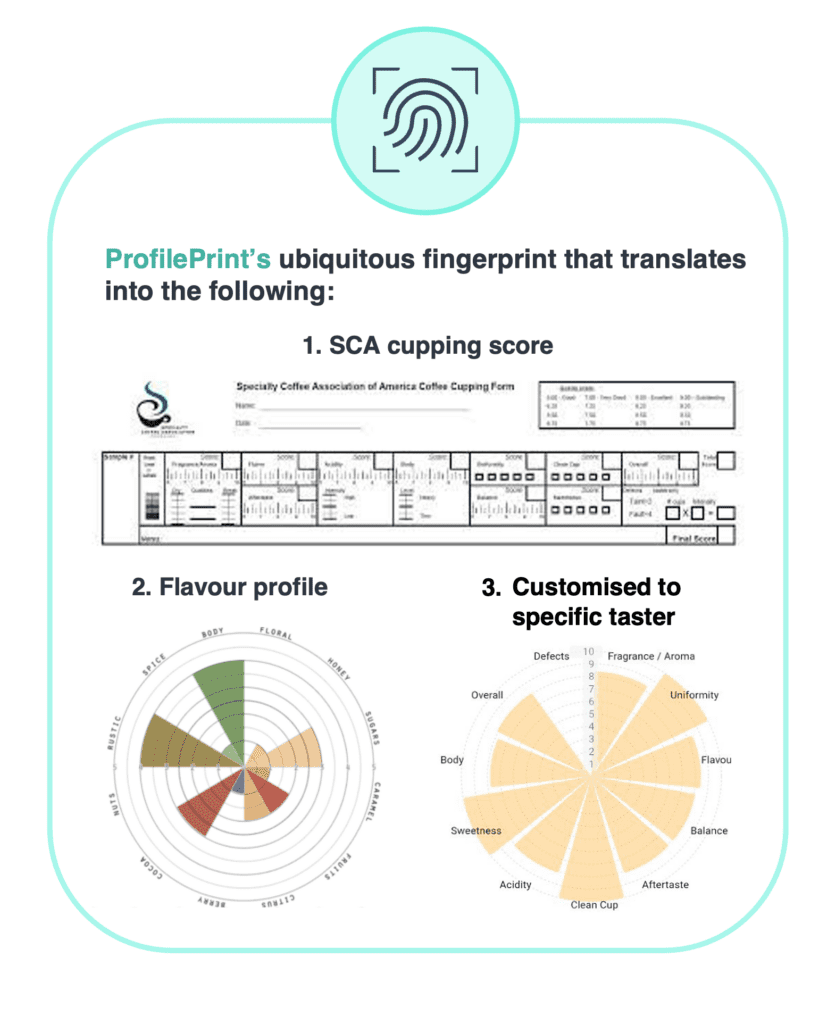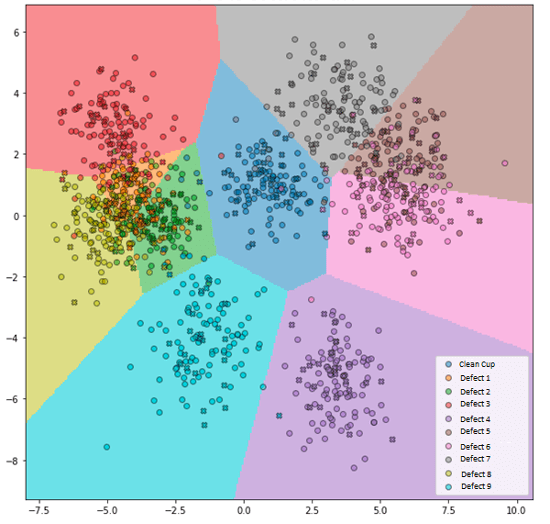 Case Study: Non-visual defects classification
Background: Client wanted to predict 10 different classifications of non-visual defects across 300 green coffee bean samples without cupping or roasting.
Solution: ProfilePrint established a clear clustering of samples with non-visual defects. The blind classification achieved an accuracy of 92.5% for non-averaged scans and 100% if the scans (n=4) were averaged.
RESULTS
Clients managed to reduce sample grading time by 12x, have more comprehensive assessment of shipment, thereby reducing rejection rates.
Case Study: Optimising cocoa bean blend
Background: Client would like to achieve an optimal blend of cocoa beans in order to meet buyer's requirements and reduce costs.
Solution: ProfilePrint established the client's quality tolerance so that the total blend cost can be optimised. The client replaced 10% of bean X with bean Y, and the proposed blend was accepted by the clients.
RESULTS
With the 10% replacement, client managed to save US$1.64 million per year.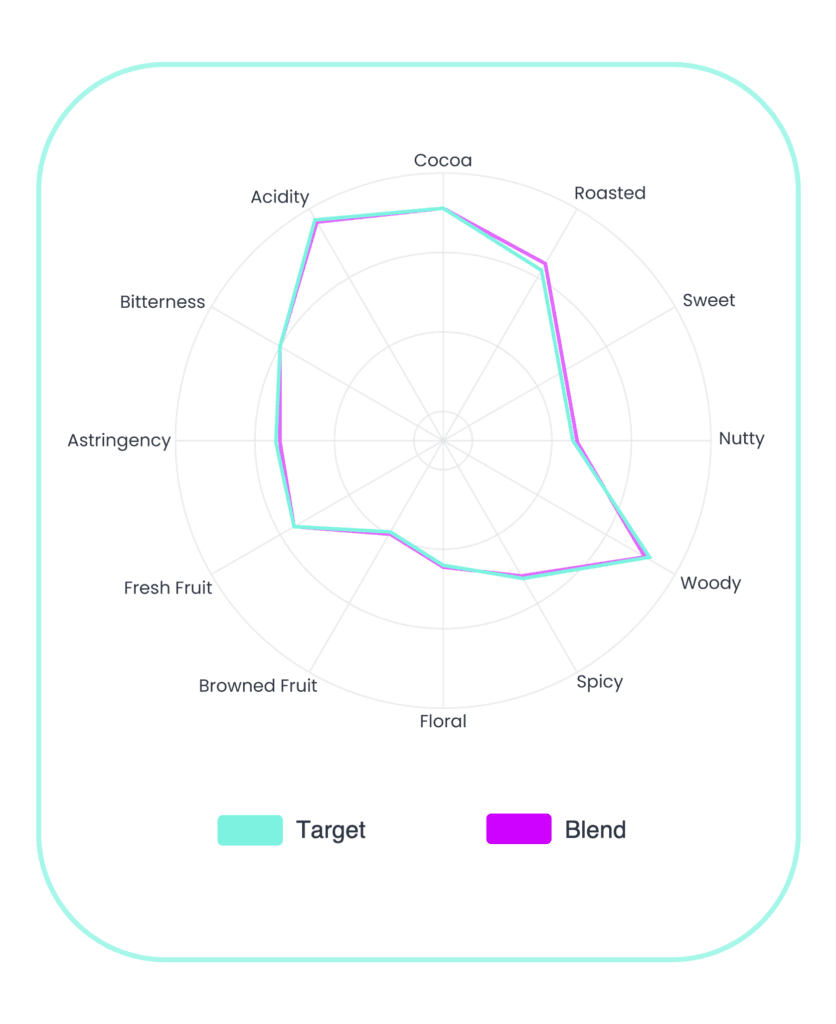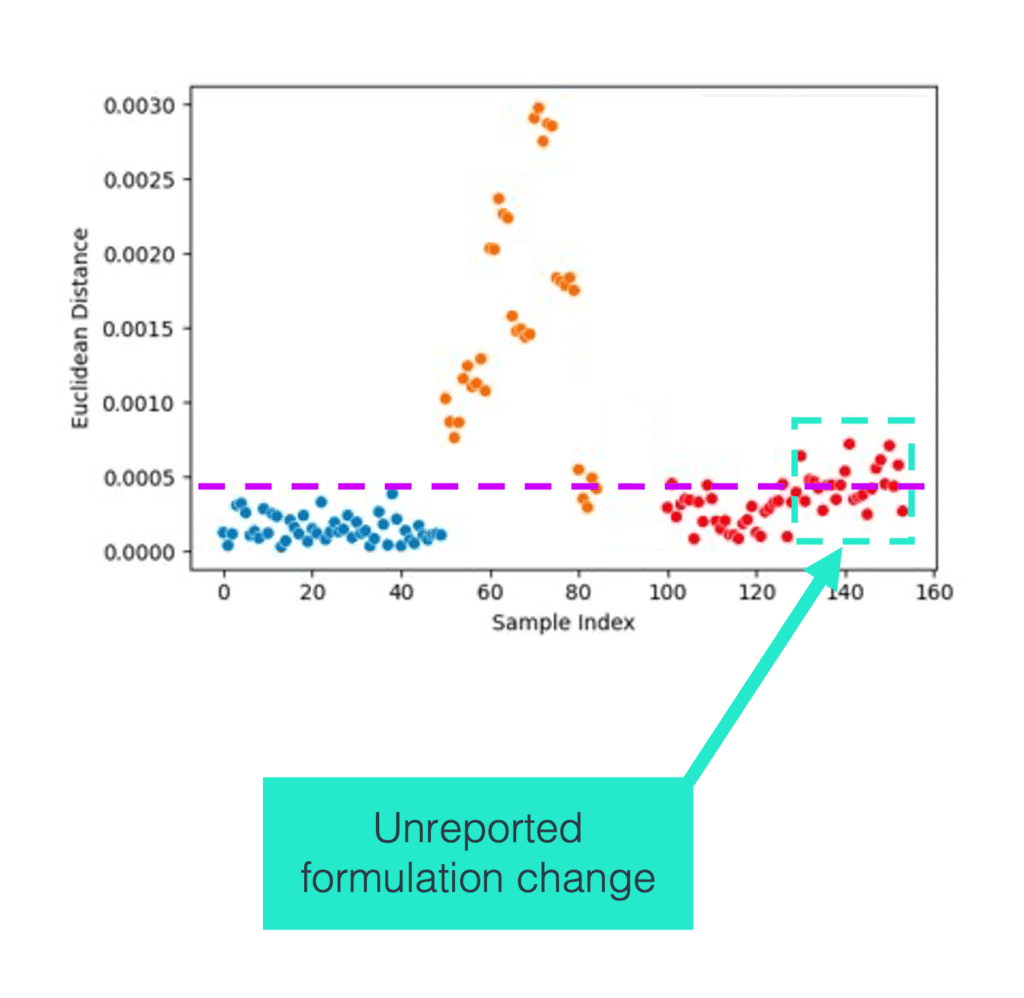 Case Study: Inline quality control monitoring
Background: Client wanted to monitor production, observe trends and detect output that exceeds a quality threshold.
Solution: Using ProfilePrint's "Process Control Chart", the client managed to detect an output that exceeded the quality threshold. The client later validated that this was due to a formulation change.
RESULTS
Client was able to reduce wastage by detecting in-progress production deviation and intervening early
Transform your processes today.